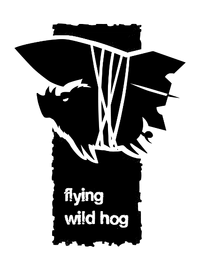 Flying Wild Hog is the developer behind Shadow Warrior (2013) and Shadow Warrior 2.
Background
Edit
Flying Wild Hog was established in April 2009 by Tomek Baran, Michał Szustak and Klaudiusz Zych. Since then the studio has been working on their own Road Hog Engine, a video game engine, and their first title Hard Reset releasing the game in September 2011. In April 2012 Flying Wild Hog has released Hard Reset: Exile, a free DLC for Hard Reset. In September 2013 they released Shadow Warrior, which was published by Devolver Digital, with the sequel, Shadow Warrior 2 being announced in 2015 for a 2016 release. On 7 December 2015, Flying Wild Hog opened their new division, Flying Wild Hog Cracow, in Cracow, Poland, led by Michał Kuk.
External links
Edit
Ad blocker interference detected!
Wikia is a free-to-use site that makes money from advertising. We have a modified experience for viewers using ad blockers

Wikia is not accessible if you've made further modifications. Remove the custom ad blocker rule(s) and the page will load as expected.